Colquhoun's Dinner Menu

If you wish to book a table at Colquhoun's Waterfront Restaurant, please book online below:
Or call on 01436 860 145 to book your table.
Open 7 days a week
Dinner: 6-9.30pm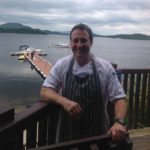 The start of an exciting Food & Dining phase is taking place at The Lodge & Inn on Loch Lomond,  revitalised with the addition of our Food & Beverage Director Johnny Aitken,  our new mantra is to embrace the shimmering aspic of tradition whilst giving the classics just enough back spin to turn heads as they come out of the kitchen.  With an unswerving commitment to quality and light of touch we combine ingredients unleashing a freight train of flavours!!  Book your table today to sample the fantastic Scottish produce now on offer and we can guarantee the best view of stunning Loch Lomond to savour whilst you dine.
Colquhouns Restaurant is one of Scotland's ultimate waterfront dining experiences. Perfectly executed cuisine, memorable service and unrivalled views across Loch Lomond in Luss for the ultimate lodge luxury.

Crisp white table cloths, warm and professional service, unrivalled views across Loch Lomond and of course spectacular food and wine.  Colquhoun's Restaurant by Loch Lomond is the perfect venue for an intimate dinner with someone special, a business discussion over a meal, or a night out with friends.The elegance and sophistication of Colquhoun's Restaurant is defined by a sea of crisp white linen and the most comfortable Italian leather chairs in our more comfortable bar area – an impressive yet stylish contrast.
These distinguishing features combined with outstanding commitment to customer service, present a refined and sophisticated dining experience in a setting and view exclusive to Lodge on Loch Lomond. During the day, the sunlit restaurant offers magnificent views through wonderfully large windows over Loch Lomond and Ben Lomond from Luss. Guests enjoying drinks at dusk on the outdoor terraces will witness the daily ritual of our local wildlife.
Our restaurant is open for dinner Monday to Sunday nights, and bookings are advised.  Find our restaurant dinner menu to your right.  Please note menu and pricing are subject to change without notice.
Colquhoun's Restaurant is a fully licenced venue with an extensive wine and whisky list.
Great food and stunning views…all we ask is that you bring the company for One memorable Loch Lomond Dinner.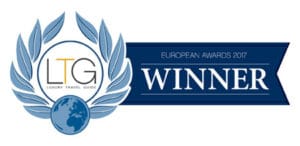 View or Download our Latest Menu:  Click Here

BREAD & NIBBLES

Breads & Nibbles
Selection of Homemade Breads
Olive Oil & Balsamic £3.95
Mixed Marinated Olives & Hummus
Garlic Croutons £3.95
Haggis Bon Bons
Red Onion Marmalade £3.95
Three Scottish Oysters
Tabasco & Lime £8.00
SIGNATURE STARTERS

RABBIT £6.50
Loch Lomond rabbit and leek terrine, damson chutney
and Aberfeldy oatmeal bread.
PIGEON £9.50/*3
Perthshire wood pigeon, spiced lentils, green wheat,
salt baked celeriac and tarragon tea.
QUEENIE SCALLOPS £8.00/*2
Grilled Loch Fyne Queenie scallops, kombu seaweed
and hot smoked salmon butter.
DUCK EGG £5.95
Slow poached duck egg, truffle hollandaise,
Argyll winter chantarelles and herb gnocchi.
CAULIFLOWER £5.95
Cauliflower salad, smoked almond aioli,
and Dunlop bonnet cheese.
SIDES
HAND CUT CHIPS £2.95
SKINNY FRIES £2.95
HOUSE SALAD £2.95
ONION RINGS £2.95
ARRAN CHEDDAR RUMBLEDETHUMPS £2.95
ROASTED FLAT CAP MUSHROOMS £2.95
WINTER GREENS, WITH CHILLI AND SOYA £2.95
HOUSEMADE BREAD AND BUTTER £2.95
PEPPERCORN SAUCE £2.50
BÉARNAISE SAUCE £2.50
RED WINE JUS £2.50
SIGNATURE MAIN COURSES

PHEASANT £15.50/*3
Buttermilk fried Galloway Pheasant, roasted pheasant boudin,
plums, figs, parsnips and hazelnut dukka.PORK £14.50
Hot and sticky Ayrshire pork shoulder, squid, kimchi,
crispy pigs ears and bacon broth.

SOLE £14.50
Poached Peterhead landed witches sole, Barra crab,
salsify, cherry tomatoes, dauphine potato, cavalo nero
and brown butter.

BEEF RIB £16.50/*4
Braised beef short rib, smoked Arran cheddar rumbledethumps,
cheek pie and horseradish gremolata.

PUMPKIN £13.50
Morrocan style pumpkin, chickpea and pistachio pastilla,
harissa yoghurt and green tahini.
DESSERTS
ORANGE £6.95
Baked orange and almond cake, coconut custard,
mango gel and chocolate crisps.

PLUM £6.95
Plum, brown sugar and walnut crumble,
vanilla bavarois and bramble jam.

APPLE £6.95
Vanilla apple mousse, toffee apple, doughnuts and apple sorbet.

CHOCOLATE £6.95
Dark chocolate pave, peanut butter, banana ice cream
and cocao nib tuille.

CHEESE £10.95/*5
George Mewes cheeses, chutney, oatcakes, lavosh, nuts and fruit.
LODGE CLASSICS

LODGE CLASSIC STARTER



TODAY'S SOUP £4.95
Home made with bread and butter.
CHICKEN LIVER £6.95
Whipped chicken liver pate, toast, chutney and bitter leaves.
SMOKED SALMON £7.50
Hot and cold smoked salmon platter, bread and crisp breads,
cornichons and citrus crème fraiche.
CAMEMBERT £6.00
Baked camembert with marmite and parmesan straws.
HAGGIS meat £6.50 veggie £6.00
The Lodge's own haggis, bashed neeps
and chapit tatties (meat or veggie).
LODGE CLASSIC MAINS



BEEF BURGER £13.50
The Lodge's classic chargrilled burger,
smoked cheddar, toasted brioche bun, relish
and skinny fries, slaw and pickle.
LAMB BURGER £13.50
Chargrilled lamb burger, feta and mint salsa,
cucumber tzatziki, toasted brioche bun,
skinny fries and slaw.
CURRY meat £14.95 veggie £12.95
Our ever changing curry, meat or veggie,
rice, chutney and poppodoms
FISH & CHIPS £13.50
Battered North Sea Haddock, hand cut chips,
chunky tartare, pea and mint puree.
SIRLOIN STEAK £24.95/*10
Chargrilled 8oz sirloin, roasted cherry tomatoes,
flat cap mushroom, café de Paris butter.
Scottish Aberdeen Angus, grass fed, 45 day aged on
the bone supplied by ABR Quality Foods of Bearsden.
Sauces & Butters
Peppercorn Sauce, Bearnaise & Red Wine Jus £1.95
BEVERAGES
Please ask your server for a list of our alocholic and non-alocholic beverages, inlcuding beers, ciders, ales, wines, cocktails and soft drinks.
Service is not included in your bill.
For special dietary requirements or allergy information, please speak with our Restaurant Manager. All prices include VAT.
*Supplementary charges applied to Table d'hote for our Dinner, Bed & Breakfast guests. (DBB). *DBB Guests are entitled to two courses from our Starters, Mains or Desserts.Service is not included in your bill. All customer tips are kept by the staff in full. The hotel does not participate in any aspect of cash tips. For special dietary requirements or allergy information, please ask for our Allergen folder. All prices include VAT at current rate.