Packages
Our selection of wedding packages, each offering something different and very special, guarantees you a day to remember. At the Lodge we plan with you, to design your 'own' day, so when it arrives you have complete peace of mind, leaving you free to enjoy the most special day of your life. Our team of co-ordinators will guide you through all of the steps leading to the big day and whilst we cannot guarantee the same co-ordinator for all of the phases our close knit team can ensure that all eventualities are covered.
Introducing our new packages for all bookings 2016/2017.
Basic Package from £39.00pp includes:
Drinks Package of Sparkling Wine on arrival, A Glass of House Wine with your meal and a glass of Sparkling Wine for a Toast
3 course Wedding Meal
Tea/Coffee & Petit Fours
All Inclusive Package from £60.00pp, all of basic package items plus:
Silver Cake Stand & Knife
Chair Covers
Wedding Stationery – Menus, Placecards & Table Plan
Complimentary Bridal Suite & a bottle of Champagne for the night of your Wedding

October to March
Basic Package £39.00pp
All Inclusive Package £60.00pp
April to September
All Inclusive Package £60.00pp Sunday to Thursday
All inclusive Package £74.00pp Friday + Saturday
(Basic package not available April to September)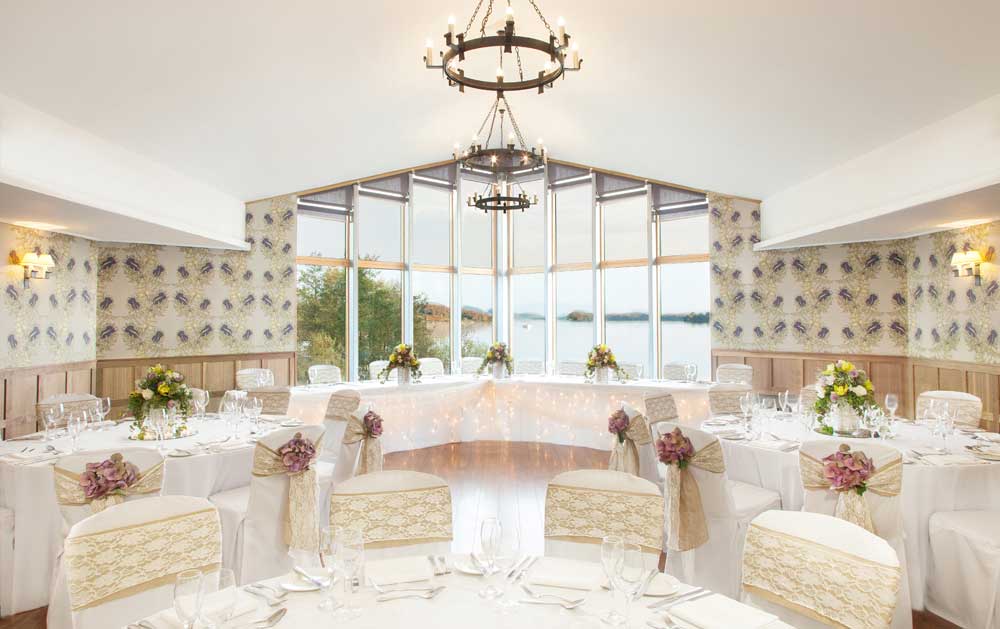 Winter Wedding Package
Exuding charm of Loch Lomond, the Lodge is the ideal property for your special day. Roaring log fires, stunning settings for photographs of Loch Lomond, the snowy mountains and personal service – a perfect setting for your winter wedding. This wonderful winter package will certainly make your special day a truly memorable event! Check out our fabulous offer in the below PDF.
Little Extras to Consider
House Champagne Upgrade
(Either Welcome or Toast drink)
£5.50 pp
House Champagne Upgrade
(Both Welcome & Toast drink)
£8.25 pp
Children's Meal inc 3 soft drinks
£17.95 pp
Teenager's Meal inc 3 soft drinks
£25.95 pp
Chair Ties
£1.00 ea
Canapés
£5.15 pp
Evening Buffet for 3 items
£6.25 pp
Additional Buffet items
£2.25 pp
Tea & Coffee served with Evening Buffet
£1.95 pp
Table Runners
£2.50 ea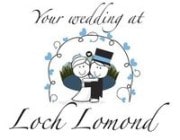 2 Night Autumn Break Autumn is a wonderful time to explore Loch Lomond – head outdoors and soak up the changing scenery and landscape with the amazing Autumn colours. Our 2 night mini break provides the perfect opportunity to combine some relaxation time with some great …
Wedding Testimonials
Hi Jennifer Just wanted to say thanks for all your help. We had a fantastic day! Thanks also to Sandy for doing a great job too! Will be back in touch about anniversary stay. Thanks again Mr and Mrs Smith!
Wedding Venue Questions?
Your message was successfully sent. Thank You!
An error occurred. Try again later.
Subscribe for Wedding Events
Upcoming Events
There are no upcoming events at this time.