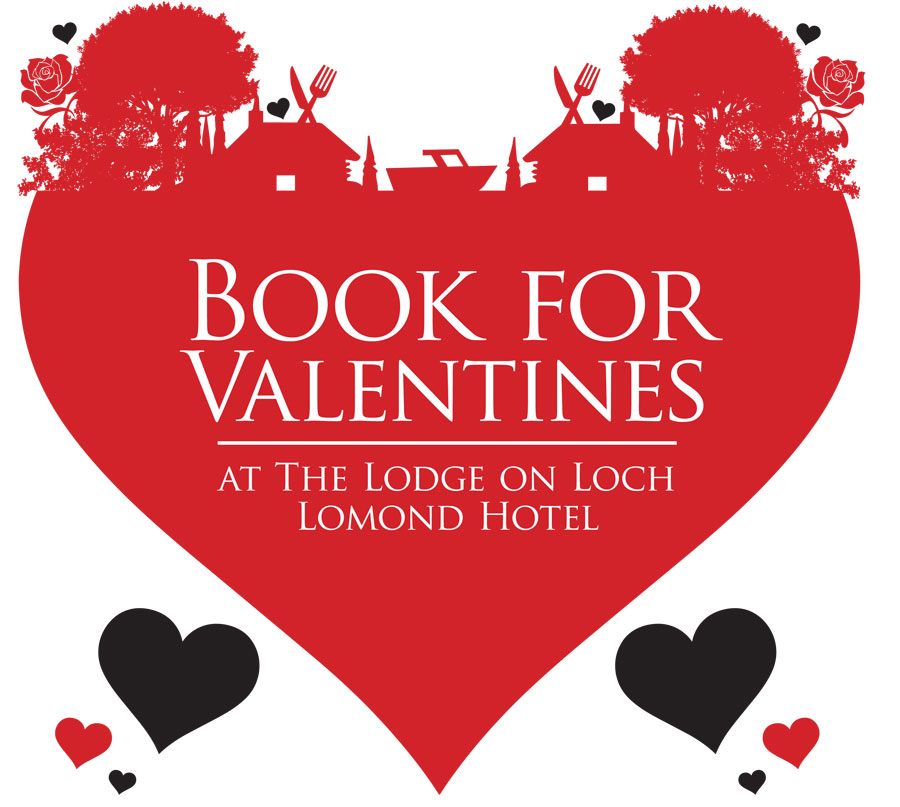 Valentines Day Menu

Valentines Day Menu available on Friday 10th, Saturday 11th, Sunday 12th, Monday13th & Tuesday 14th February 2017.
Amuse bouche
Sweet potato, chilli, lemongrass soup, pomegranate, pine nuts and yoghurt.
Starters
3 loch Fyne Oysters-shallot and caper crème fraiche, watermelon jelly and caviar
Wild mushroom tortellini, basil oil, mushroom dust
Main
Makin Bacon; Ayrshire pork belly, cheek and loin, celeriac puree, diced celeriac, remoulade, chorizo crisps and chorizo oil.
Sizzling Hot Salmon- pearl barley and goat cheese risotto, beet root, truffle and chilli.
Both accompanied with The Garden of Eden Salad
Desserts
Chocolate fondant, choc soil and hazelnut and coffee
Baked vanilla figs, almond milkshake, honeycomb
£25 for 2 courses
£30 for 3 courses
BOOK A TABLE ONLINE
[alert-message]Health Warning: All Valentines Day dishes have aphrodisiac qualities 🙂 [/alert-message]
If you want to make it a special Valentine's Day then why not book the Lodge's Luxury Romantic Getaway.
Luxury Romantic Getaway: Our 1 night Romantic Package allows you to spend the afternoon relaxing in your room where you can cosy up in your very own sauna, let us deliver a bottle of Champagne to enjoy whilst taking in the views of the loch from your balcony. Initimate candlelit dinner for 2 and before setting off in the morning enjoy a full hearty breakfast. Based on our Corbett rooms and Suites.
[button href="https://uk1.roomlynx.net/rezrooms2/loadOBMApplication.action?siteId=PIKLODGE&chainAction=newAvailabilitySearch&offerCode=OFFER_2&numberOfPersons=2&arrival=14/02/2017&numberOfNights=1″ target="_self" size="btn-large" class="btn-danger" type="button"]BOOK NOW[/button]