Loch Lomond Water Taxis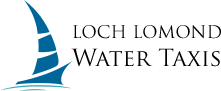 Loch Lomond Water Taxis is a new leading supplier of water taxis and VIP water limousines on Loch Lomond being born out of popular demand for the service from customers at the Lodge on Loch Lomond in Luss, and The Inn on Loch Lomond in Inverbeg. We are a wholly Scottish owned and run company, with a focus on the highest levels of customer service. We pride ourselves on having the quality water taxis on offer on Loch Lomond to all jetty ports on the Loch.
Our water taxis and VIP water limousines are based at the Lodge on Loch Lomond Jetty and The Inn on Loch Lomond jetty, so no matter if you're in Inverbeg or Luss, you can easily catch one of our water taxis to many Loch Lomond destinations.
Our Loch Lomond 10 person + skipper water taxi boats can pick up and drop off from any location on Loch Lomond. Ferry wharves, private jetties and marinas, as well as public pontoons are all accessible by our Loch Lomond water taxi service.
Whether you wish to tour Loch Lomond's iconic Bonnie shores of Loch Lomond from Balloch to Rowendenan, Luss pier, or the Inchmurrin islands or just visit your favourite waterfront restaurant Colquhoun's at the Lodge in style, a Loch Lomond water taxi is one of the best ways to get around Loch Lomond. Your guests will be impressed as they arrive by VIP water limousine, or make a splash by surprising a loved one for your Wedding, or an important client with a water taxi transfer to a water side restaurant on Loch Lomond.
Sit back, relax and allow your skipper to ferry you and your guests across Loch Lomond in safety, style and comfort on board one of our custom built Loch Lomond water taxis. For longer trips bring a bottle of wine to share whilst you take in the fantastic views of your favourite Loch Lomond land marks. The Loch by night is even more spectacular so indulge yourself on that next special occasion by booking a water taxi or VIP water limousine to perhaps even get a glimpse of the Northern Lights!
Water Limousine Wedding Packages
Wedding Day Transport - Water Taxi limousines for Weddings
If any aspect of your wedding involves a loch side location, Loch Lomond Water Taxis offers a range of wedding services specifically tailored to create a unique and magical wedding day for you and your guests from the impressive Lodge on Loch Lomond in Luss, Scotland.
Our water taxi limousines are ideal for weddings. These vessels can transfer your bridal party, or all of your wedding guests to and/or from your wedding ceremony and reception locations.
Don't worry, no matter what the weather, you'll arrive at your destination without a hair out of place. Whilst our water taxi limousines do have open rear deck areas, all have undercover seating providing shelter from the elements.
If your wedding is at any Loch side location, we can transfer your catering supplies or equipment, and we also have special VIP packages for Bride and Groom getaways from the wedding ceremony or from the Lodge on Loch Lomond Wedding Venue location. We can transfer any number of passengers, from one person to your whole wedding guest list from different destinations around Loch Lomond.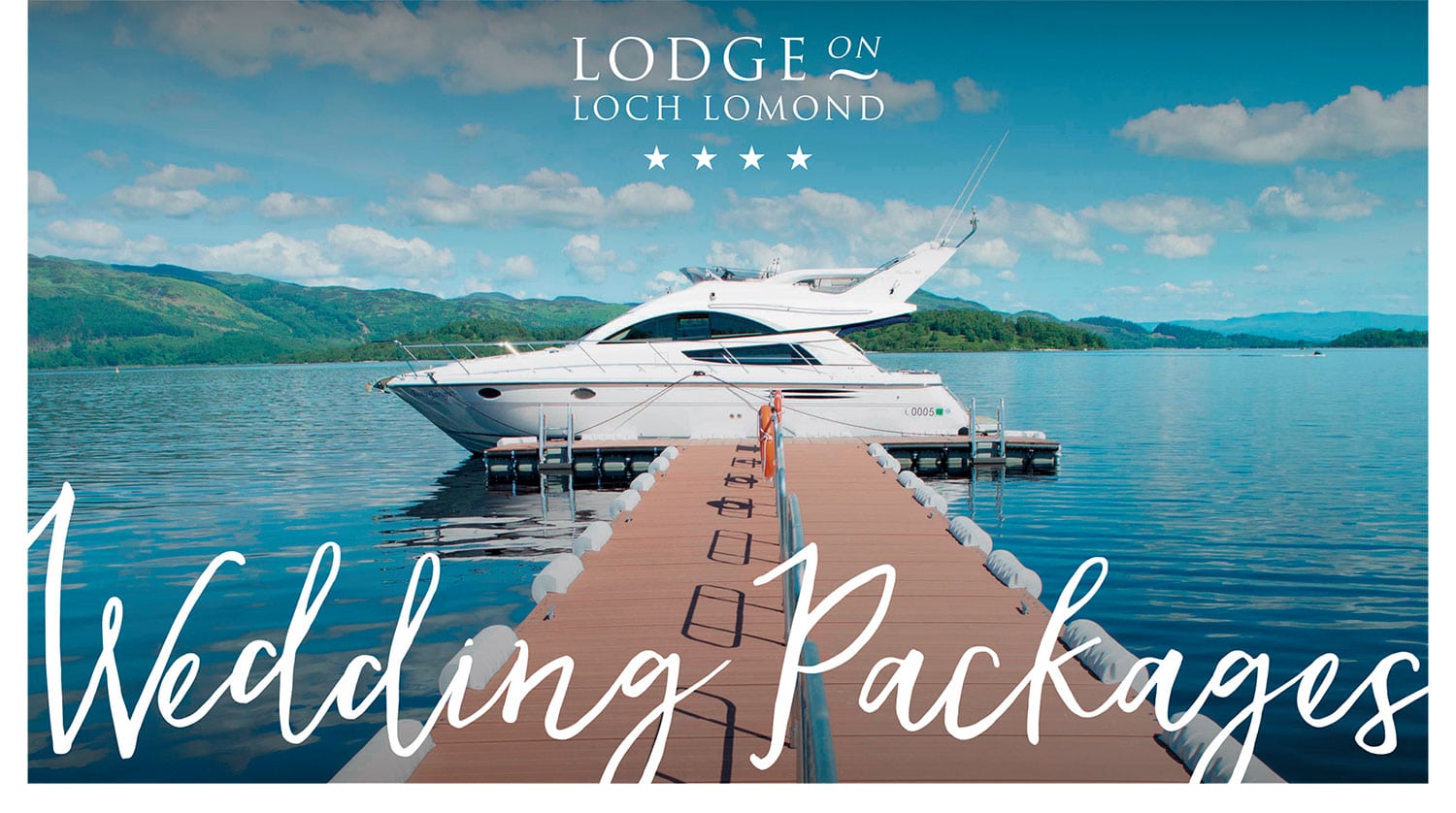 Our water taxi limousines are available for transferring wedding guests, but are ideally suited to VIP journeys such as bringing the bridal party to the wedding, whisking the bride and groom away after the reception or for wedding photographs on the beautiful Loch Lomond Lodge foreshore.
They're also ideal for a relaxing cruise for the newlyweds between the wedding ceremony and the Wedding reception. With a bottle of Champagne, you can sit back and enjoy a private cruise of Loch Lomond before returning to the wedding celebration with your family and friends.
Packages Coming Soon.