Colquhouns Lunch Menu

If you wish to book a table at Colquhoun's Waterfront Restaurant, please book online below:
Or call on 01436 860 145 to book your table.
Open 7 days a week
Lunch Served: 12-5.00pm
As part of our policy of developing a direct relationship with our growers and producers  – much of the produce used at Colquhoun's is sourced from nearby as much as possible,
Lunch menus are generally altered twice each season, according to best available produce . These changes generally follow the seasonal calendar, although Mother Nature, marching entirely to her own drum frequently throws some surprises at us.
Regular guests will tell you of their favourite season and of memorable lunch dishes.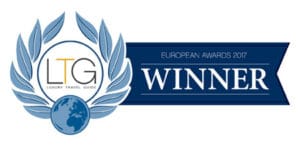 View or Download Our Lunch Menu: Click Here

Starters
TODAY'S SOUP £4.95
Gingerbread Man's sourdough.
POTTED LUSS SMOKE HOUSE SALMON £8.00/*£2.00
Luss Smoke House's hot smoked salmon, lemon,
salted yoghurt, cornichons & toast.
SALT BEEF FRITTERS £6.95
House made Salt Beef Fritters, baby gem, horseradish
& crispy shallots.
PIL PIL PRAWNS £8.50/*£3.00
Flash fried tiger prawns, chilli, red onion, olive oil & grilled lemon.
CARROT & ALMOND HUMMUS £6.50
Creamy hummus, lavosh crackers, orange blossom water carrot sticks,
toasted seeds.
WHIPPED CHICKEN LIVER PATE £7.50
Smooth chicken liver pate, oatcakes, chutney & leaves.
BAKED EGGS £7.00
Spicy tomato sauce, chickpeas, sour cream, coriander & a hen's egg.
Sandwiches with coleslaw and salad or fries, all served on brown or white bread from the Gingerbread Man
SOUP & HALF SANDWICH £9.00
A bowl of today's soup, and a half of one of our
sandwiches served with coleslaw.
CLASSIC STEAK SANDWICH £11.00
Caramelised onions, mustard, rocket & chargrilled sirloin.
FISH FINGER BUTTIE £9.50
Panko crumbed haddock, chunky tartare,
romaine lettuce on toasted poppy seed brioche.
SMOKED ARRAN CHEDDAR £8.50
Smoked cheddar, roast tomato, onion chutney,
egg & baby gem.
Mains
BEEF BURGER £13.50
Hand pressed beef burger, poppy seed bun, burger sauce,
aged cheddar, slaw & fries.
FISH & CHIPS £13.50
Battered North Sea haddock, tartare sauce, pickled onions
& chunky chips.
CHICKEN KIEV £13.95
Smoked paprika, soft herb and garlic butter stuffed breaded chicken,
spätzle & veggies.
CURRY – CHICKEN or CHICK PEA & SPINACH £14.95/£12.95
Pumpkin, sweet potato & coconut curry, rice & flatbread.
WEST COAST FISHCAKE £13.50
Haddock & smoked salmon fishcake, caper hollandaise,
spinach & sumac onions.
MACARONI PIE £12.50
Chorizo & cheddar or blue cheese & leek, sour cream pastry pie,
sautéed rosemary potatoes & roasted cauliflower.
SPAGHETTI £12.50
Italian sausage, mozzarella, tomato & fennel ragout.
SIRLOIN STEAK £25.00/*£10.00
Chargrilled sirloin steak, chunky chips, roast tomato
& red onion salad.
Our beef is grass fed and dry aged for 45 days by millers of Speyside.
Please ask a member of our team.
---
SUNDAY ROAST £12.95
With giant Yorkshire puddings and all the
trimmings every Sunday.
View or Download Our Lunch Desset Menu: Click Here
Desserts
STICKY TOFFEE £6.00
Sticky toffee pudding, salted caramel sauce and whipped cream.
BROWNIE £6.00
Chocolate brownie, vanilla ice cream and chocolate sauce.
MERINGUE £6.00
Crushed meringue, strawberries and rosewater cream.
FRUIT PLATE £6.00
Seasonal fruit with sorbet and toasted pistachios.
COCONUT AND LIME TART £6.00
Coconut sorbet.
GEORGE MEWES CHEESE £10.50 / *£4.00
Lavosh, oatcakes, chutney and fruit.
Sides
CHUNKY CHIPS £2.95
SKINNY CHIPS £2.95
ONION RINGS £2.95
HOUSE SALAD £2.95
SOURDOUGH & BUTTER £2.95
COLESLAW £2.50
PEPPERCORN SAUCE £2.50
BÉARNAISE SAUCE £2.50
Please ask your server for a list of our alcoholic and non-alcoholic beverages, including beers, ciders, ales, wines, cocktails and soft drinks.
Service is not included in your bill.
For special dietary requirements or allergy information, please speak with our Restaurant Manager. All prices include VAT.
*Supplementary charges applied to Table d'hote for our Dinner, Bed & Breakfast guests. (DBB). *DBB Guests are entitled to two courses from our Starters, Mains or Desserts.Service is not included in your bill. All customer tips are kept by the staff in full. The hotel does not participate in any aspect of cash tips. For special dietary requirements or allergy information, please ask for our Allergen folder. All prices include VAT at current rate.
The Lodge on Loch Lomond Hotel, Luss, Argyll, G83 8PD, Scotland
T: 01436 860 201 F: 01436 860 203 E: res@loch-lomond.co.uk www.loch-lomond.co.uk