Colquhouns Lunch Menu

If you wish to book a table at Colquhoun's Waterfront Restaurant, please book online below:
Or call on 01436 860 145 to book your table.
Open 7 days a week
Lunch Served: 12-5.00pm
As part of our policy of developing a direct relationship with our growers and producers  – much of the produce used at Colquhoun's is sourced from nearby as much as possible,
Lunch menus are generally altered twice each season, according to best available produce . These changes generally follow the seasonal calendar, although Mother Nature, marching entirely to her own drum frequently throws some surprises at us.
Regular guests will tell you of their favourite season and of memorable lunch dishes.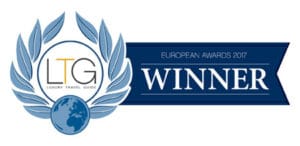 View or Download our menu: Click Here

Starters
TODAY'S SOUP £4.95
Home made bread and butter
MAC & CHEESE £5.95
Crunchy fried mac and cheese wedge,tomato relish and iceberg lettuce.
SMOKED SALMON £7.95
Hot and cold smoked salmon platter, bread and crisp bread, dill pickles and citrus crème fraiche.
CHICKEN LIVER PATE £7.50
Whipped chicken liver pate, toast, chutney, and bitter leaves.
MIXED GRAIN SALAD Small £6.00 / Large £10
Mixed grain salad, feta cheese, tricolour carrots, pomegranate molasses and pumpkin seeds.
Sandwiches with Kettle Chips and Coleslaw
CLUB SANDWICH £10.95
The Lodge's classic club sandwich, chargrilled chicken, crispy bacon, egg, juicy tomato, romaine lettuce, garlic mayo on a rustic baguette.
CHICKPEA £7.50
Chickpea falafel, roasted beetroot, olive paste, hummus, lemon and parsley wrapped in a flatbread.
CRAYFISH £9.95
Crayfish, cucumber, red pepper, lemon and basil mayo, on wholemeal roll.
HAM & CHEESE £8.50
The 'Ultimate' grilled ham and 3 cheese on toasted focaccia.
EGG SALAD £7.50
Devilled egg salad on a wholemeal roll (add bacon + £2).
Mains
BEEF BURGER £13.50
Chargrilled beef burger, smoked cheddar, toasted brioche bun, relish, hand cut chips and slaw.
LAMB BURGER £13.50
Chargrilled lamb burger, feta and mint salsa, cucumber tzatziki, toasted brioche bun, hand cut chips and slaw.
FISH & CHIPS £13.50
Battered North Sea haddock, chunky tartare, pea and mint puree, hand cut chips.
CURRY Chicken £14.95 / Vegetarian £12.95
Our ever changing Curry with rice, chutneys and poppodoms.
LINQUINI £12.95
Linguini, pea pesto, spinach, grilled courgettes, broad beans, and parmesan cream.
SIRLOIN STEAK £24.95
Chargrilled 8oz sirloin, roasted cherry tomatoes, flatcap mushrooms, hand cuts and café de Paris butter.
Sauces & Butters
Whisky Sauce, Pink Peppercorn Sauce, Apple Jus & Garlic Butter £1.95
Please ask a member of our team.
Desserts
CHOCOLATE BROWNIE £6.00
Chocolate brownie, chocolate sauce, and vanilla ice cream
CRUSHED MERINGUE £6.00
With rosewater cream and Scottish strawberries.
STICKY TOFFEE £6.00
Sticky toffee pudding, salted caramel sauce and whipped cream.
FRUIT PLATE £6.00
Fruit plate with yoghurt and lime sorbet and toasted pistachios.
CHEESE £10.95
Scottish cheese board, lavosh, seaweed oatcakes, nut bread, chutney and fruit.
Sides
HAND CUT CHIPS £2.95
HOUSE SALAD £2.95
ONION RINGS £2.95
BREAD & BUTTER £2.50
PEPPERCORN SAUCE £2.50
BÉARNAISE SAUCE £2.50
RED WINE JUS £2.50
Beverages
Tea £2.55
Americano £2.75
Espresso Single £2.40
Espresso Double £2.70
Latte £2.95
Cappuccino £2.95
Macchiato £2.70
Mocha £2.95
Hot chocolate £3.00
Please ask your server for a list of our alocholic and non-alocholic beverages, inlcuding beers, ciders, ales, wines, cocktails and soft drinks.