Afternoon Tea
Loch Lomond Afternoon Tea
If you wish to book a table at Colquhoun's Waterfront Restaurant for Afternoon Tea, then please book online below:
Or call on 01436 860 145 to book your table.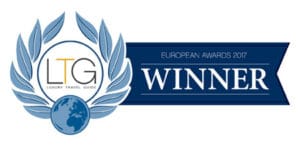 We offer traditional Loch Lomond afternoon tea with a spectacular view for only £22.50 per person:
The Savoury Section
Selection of finger sandwiches, savoury scones, haggis bon bons, homemade sausage rolls & cheddar croquettes.
The Sweet Section
Scones, jam, butter, and whipped cream
Chocolate Brownie
Billionaire's Shortcake
Lemon Drizzle
Scottish Berry Tartlet
Sticky Ginger Bread with Lemon Icing
Mini Meringues with Fresh Cream
Mini Lemon Meringue Pies
Victoria Sponge
Chocolate Dipped Orange Shortbread
5 choices from the 10 sweet offerings will be provided on the day – our pastry chefs and wait staff would advise on the options prior to service.
A choice of organic tea: Earl Grey, ginger, green, berry, English breakfast, camomile or mint, or coffee
Add a glass of Fizz at £26.50 per person.
Why don't you upgrade to a glass of Champagne for only £29.50 per person?
Buy an Instant Delivery eVoucher
Traditional Loch Lomond afternoon tea with a spectacular view for only £22.50 per person
Traditional Loch Lomond afternoon tea – add a glass of Prosecco at £26.50 per person
Traditional Loch Lomond afternoon tea – why don't you upgrade to a glass of Champagne for only £29.50 per person