Colquhoun's Breakfast Menu
Colquhouns Breakfast Menu – Breakfast on the banks of Loch Lomond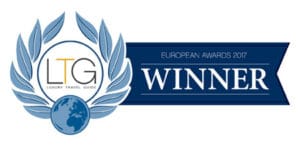 To view online or download our Colquhoun's Breakfast Menu PDF click here: Colquhoun's Breakfast Menu
Welcome to Colquhoun's Restaurant, our breakfast is Buffet Style with a few additional items available to order from the Kitchen.
The breakfast buffet is served from 7am to 10am Monday to Friday and from 8am to 10am on Saturdays and Sundays.

Available on our continental breakfast
Fresh Fruit & Compotes
Breakfast Cereals & Accompaniments,
Fresh Pastries
Continental Meats
Fish Board
Preserves,
Local Cheeses
Fruit Juice
and on our full scottish breakfast buffet
Grilled Scottish Bacon,
Pork & Herb Sausages
Sauté Mushrooms
Tomatoes
Baked Beans
Black Pudding
Potato Scones
Scrambled Egg is available on this buffetbut if you fancy some Poached, Boiled or Fried Eggs, please feel free to go direct to the chef who will make them fresh for you before you fill your plate with other hot food items.
Additional Items from the Kitchen
Grilled Kippers £2.95 Supplement
Poached Smoked Haddock £2.95 Supplement
Eggs Benedict – choose from Bacon or Smoked Salmon £2.95 Supplement Porridge
Add
Tea £2.55
Americano £2.75
Espresso Single £2.40
Espresso Double £2.70
Latte £2.95
Cappuccino £2.95
Macchiato £2.70
Mocha £2.95
Hot chocolate £3.00
Full Breakfast £9.95
Continental Breakfast £7.50