Weddings
Loch Lomond Wedding Introduction
The most special day of your life, your wedding deserves an extra-special location. The natural beauty and splendour of Loch Lomond offers the intimacy of a family run hotel offering true warmth, ease and charm for the perfect Scottish Loch Lomond Wedding.
The sheer perfection of the setting, which has captivated visitors for many years, provides the backdrop to create a truly unique dream wedding experience for you and your guests. Choose to get married on the beach, in the local church or in the hotel itself. Make it your perfect day and allow us to help you create the most romantic Loch Lomond weddings.
Guests may even drift out to our balconies overlooking the Loch. Gourmet cuisine, utilising all that is fresh and delicious from Scotland's larder, is served by our 2 rosette Chef Brigade. We can host small, medium and large parties comfortably. A weddings feast, imaginatively blending modern and traditional tastes, can be created for 80-200 guests, but the banqueting suites can also convert into smaller areas for more intimate wedding celebrations.
There are many stunning choices for you to have your wedding ceremony: the jetty, the romantic, arch in front of Loch Lomond, or the elegance of the wedding venue room with Loch views. All are beautiful options to have an outdoor or indoor wedding, and there is no need to fear the rain as Lodge is setup well for a wet weather day. Create your perfect Scottish wedding venue at the Lodge.
There is an astonishing variety of wedding venues in Scotland, and we feel that you will discover the perfect place to have your ceremony, reception and honeymoon of your dreams at the Lodge on Lomond Loch Lomond.
Weddings
Award winning wedding directory for Brides and Grooms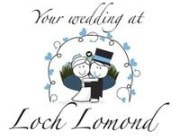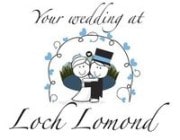 Hogmanay 3 Day Package – Spend 3 days with us Experience the delights of our special Hogmanay 3 Day Package! Arrive on 31st December Come enjoy our Hogmanay 3 Day Package with Sparkling Wine & Truffles on Arrival Champagne …
Wedding Testimonials
Mr Alistair & Mrs Rowena Wood – 2nd April 2016 You did a fantastic job for us and were a pleasure to deal with 🙂 We had the most fantastic weekend and we could not really have envisaged it going any better to be honest! Thankfully the bad weather held Read More…
Wedding Venue Questions?
Your message was successfully sent. Thank You!
An error occurred. Try again later.
Subscribe for Wedding Events